Orthodontics
Before Orthodontics Treatment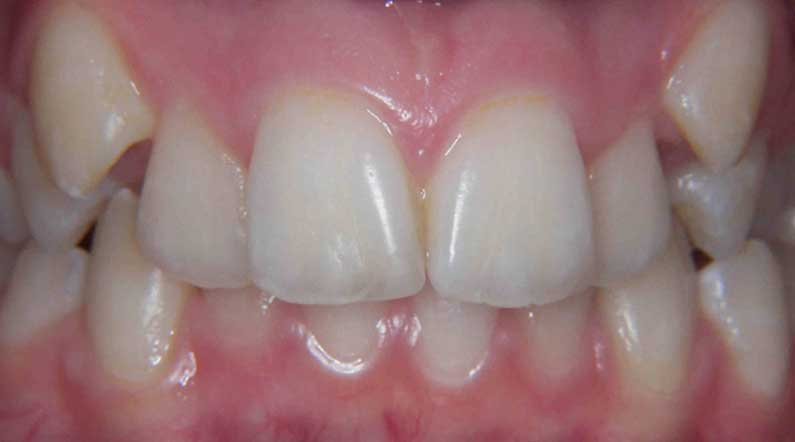 After Orthodontics Treatment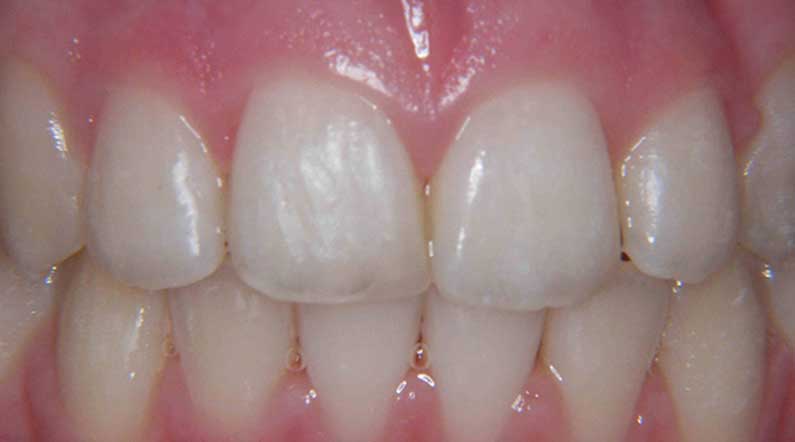 ---
Orthodontics
Conventional Removable Appliance
These removable braces are commonly used to provide small simple tooth movements or used to facilitate the tooth movements provided by fixed ("train track") braces.
They are commonly used in children and can be fitted before all of the adult or permanent teeth erupt. An acrylic plate is supported by the roof of the mouth with metal wire components used to retain it in place and to activate the tooth movements.
Functional Applicances
We normally use this type of appliance in children who are growing to reduce the prominence of upper front teeth.  They are usually made from separate upper and lower parts that fit together when the child bites together.
They have most result by tilting the upper teeth back and the lower teeth forward and may change the upper lip position so that it covers the teeth more fully.

Best service yet 5*


I would like to thank all the staff at Dentistry@Markethill for being so welcoming from day one of me coming for my braces.  I am so happy with the results at the end of getting my braces off.  I would highly recommend this place to everyone.  Best service yet 5*.

Thanks again.
S. Cullen
Clear Aligners
These are commonly described as "clear" or "invisible" braces.  Aligners are like very clear thin mouth guards tooth whitening trays and are normally used in a series to incrementally move the teeth.  Each aligner is worn for a few weeks to provide tooth movement before changing to the next aligner in the series.
These appliances are best suited to adult patients whose work or life style makes it difficult to be treated with more traditional braces and whose teeth need small movements without the need for extractions.
Examples of clear aligner systems include ClearSmile Aligner.

Inman Aligner
This is a simple removable appliance designed to quickly align front teeth using bows outside and inside the teeth to guide them into position.  The appliance can be removed if necessary but ideally should be worn for 16-20 hours per day.  This is a major advantage that it can be removed for special social occasions.  Because the aligner can be removed it also allows for the opportunity to whiten the teeth at the same time as they are being repositioned.
---
Fixed Appliance Braces
Fixed braces,commonly called "train tracks",  are composed of a metal or tooth coloured ceramic brackets that are attached to the tooth to hold a wire that guides the teeth into the correct position.  We would normally use the more discrete cosmetic tooth coloured ceramic brackets when treating adults. 
---