Veneers
Before Veneer treatment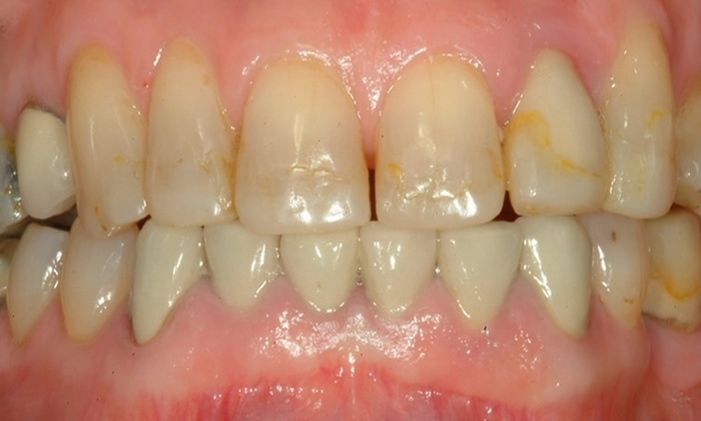 After Veneer treatment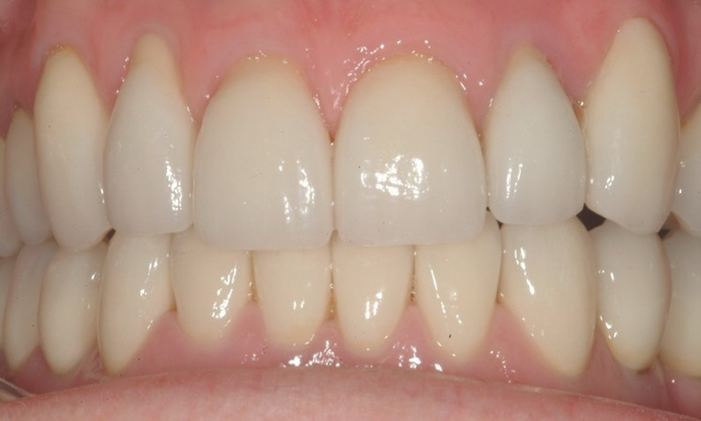 ---
VENEERS
WHAT IS A VENEER
A veneer is a thin covering over the front surface of a tooth to improve its shape or colour – like a false finger nail over a natural nail.  They can be provided to one or more teeth depending on the number of teeth to be improved.  Veneers can be made of porcelain by a technician in a laboratory and then bonded onto the tooth or can be constructed directly onto the tooth by your dentist using a tooth coloured material called composite.

WHEN ARE VENEERS USED
Veneers can be used to improve the appearance of your teeth by changing the
Colour - to improve an individual tooth if it possibly hasn't grown normally or to brighten a group of front teeth if tooth whitening is not appropriate
Shape- Restore a broken or fractured tooth
Position – veneers can be used to close small gaps between teeth if orthodontics / using braces is not appropriate or a veneer can sometimes be provided to disguise the position of a tooth if it is slightly out of line.
WHAT IS THE BENEFIT OF A VENEER

Veneers improve the appearance and shape of tooth, making it look natural and healthy.  Unlike most crowns, veneers need very little tooth preparation because they are very thin and are bonded to the tooth using a very special adhesive.
HOW LONG WILL A VENEER LASTS
Veneers should last for many years.  To help veneers last as long as possible it is important that they are maintained using regular tooth brushing, flossing and regular attendance with our hygienist to ensure the gums are healthy around the edge of the veneer.  This will reduce any staining or leakage at the margin of the veneer.
If you grind or clench your teeth we may advise the use of a soft thin mouth guard to wear at night to reduce the chances of the veneers chipping or becoming worn.
Below you can see how veneers are used to close small gaps between teeth.