White Fillings
Before White Fillings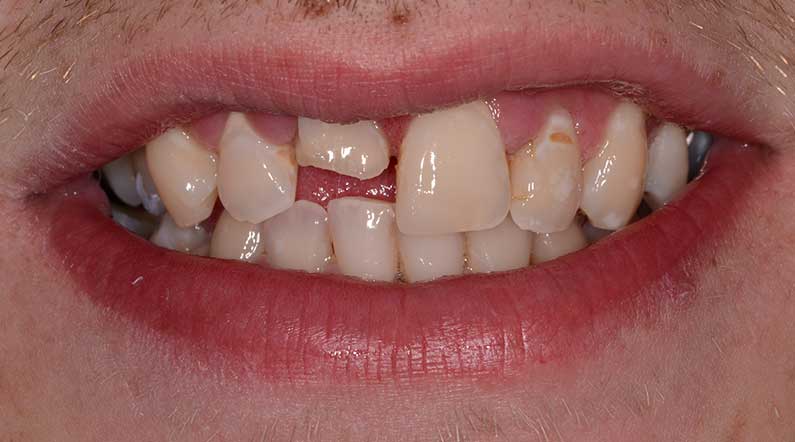 After White Fillings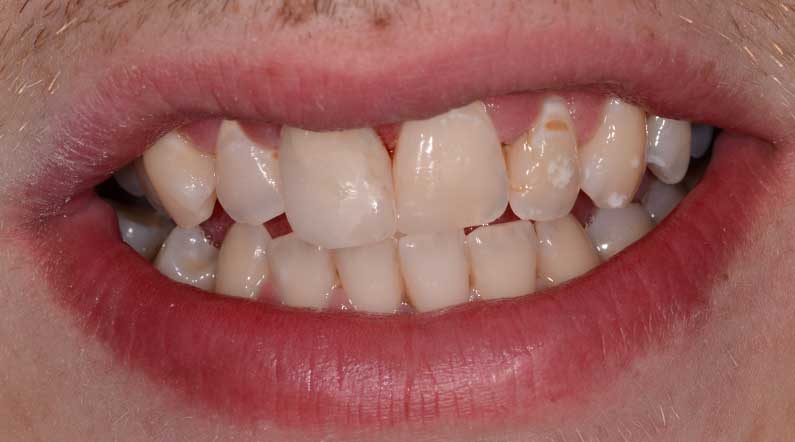 Before White Fillings
After White Fillings
Before White Fillings
After White Fillings
---
WHITE FILLINGS
WHY CHOOSE A TOOTH COLOURED FILING?
We normally want the confidence that a natural smile provides and prefer not to show metal silver filings when they talk, smile or laugh.  Some people may prefer tooth coloured filings because they have health concerns about the some of the metals or small amount of mercury that is used in metal filings.
IS A TOOTH COLOURED FILING AS GOOD AS A METAL FILING?
How long any filing lasts depends on :
How good your oral hygiene is – regular brushing and flossing to ensure low levels of plaque will improve the life span of your filing
How large the filing is – teeth with very extensive filings may be better protected using a crown
How heavily you bite together
The newer tooth coloured materials have shown to be very successful and because they are bonded into the tooth using an adhesive your dentist will normally not need to drill away as much natural tooth as would be necessary if a metal filing was used.
WHAT IS A TOOTH COLOURED FILING MADE OF?
The tooth coloured material is usually made of a composite mixture of powdered glass in a resin base, with a colour selected to match your own tooth.  These can be provided directly by the dentist in one appointment.
Alternatively, a mould of the cavity in your tooth can be taken and the technician can make the filing of stronger materials such as porcelain which are then cemented into the tooth.   This technique requires a second appointment to cement the filing into the tooth.
SHOULD I GET MY METAL FILINGS REPLACED WITH WHITE ONES?
We would normally suggest that filings are replaced only when necessary.  However there are times when we are happy to replace visible metal filings to improve the appearance.  We will advise this provided the benefits outweigh the risks to the tooth.