GAP IN YOUR TEETH?
BRIDGE
When a gap is created by one or more missing teeth, the teeth around that area may be in danger of shifting or rotating into the empty space, which could affect your bite and, in turn, lead to gum disease or, in some cases, temporomandibular joint (TMJ) disorders
WHAT IS A BRIDGE
A bridge is an effective and attractive way to fill these gaps and restore your beautiful smile.

The Dentistry@Markethill team offers both traditional fixed bridges as well as resin bonded/adhesive bridges (also known as "Maryland Bridges")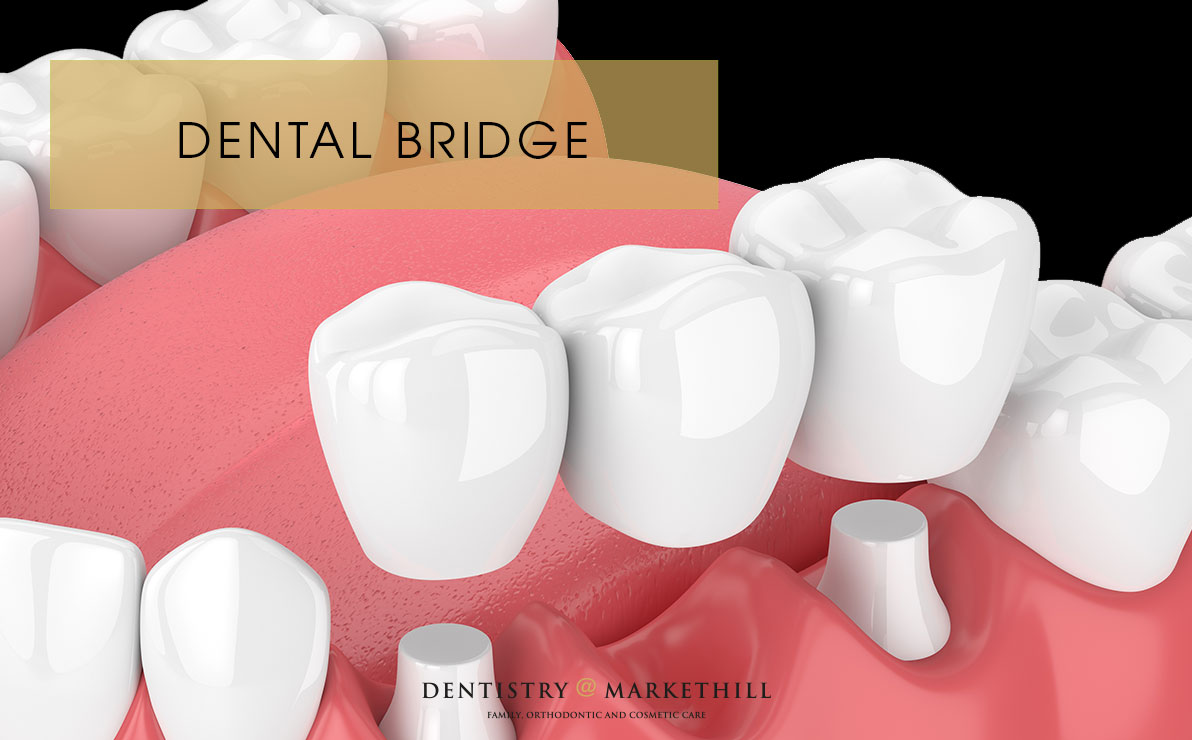 DO I NEED A BRIDGE?
If you have gaps created by missing teeth having a bridge put in place will reduce the danger of creating a strain on the surrounding teeth, which could lead to them shifting into the space and creating even more problems.

Missing teeth also leave areas where food and bacteria could easily get stuck and cause decay or gum disease. Needless to say, a bridge will also restore your smile and improve your appearance.
Bridges are provided to:
Restore appearance caused by a missing tooth or group of teeth
Reduce strain on teeth either side of a missing tooth and to maintain their position by avoiding teeth drifting into the space
Prevent gum problems and tooth decay to the food accumulating in a space
WHICH TYPE OF BRIDGE IS RIGHT FOR ME?
The type of bridge we will place depends mainly on how many teeth are missing and the location of the gap. Once we have assessed your situation you will be fitted with either a traditional fixed bridge or an adhesive ("Maryland") bridge.

With a Traditional fixed bridge, the two natural teeth remaining on either side of the gap are used to anchor the bridge in place. The bridge is cemented to these teeth to fill the space and is similar to having a number of crowns fused together.

Adhesive bridges fill spaces left by missing teeth by being bonded directly to the surrounding teeth with a strong adhesive rather than crowning them first. These types of bridges are less intrusive and won't damage your existing teeth.