ENJOY YOuR smile again with
DENTAL IMPLANTS
Over a lifetime, your teeth can experience a lot of natural wear and tear and it's not uncommon to lose a tooth either through decay, injury or accident. If you are missing a single tooth- or a number of teeth- the Dentistry@Markethill team can repair your smile with this proven long-term treatment.
How dental implants Works
Put simply, a dental implant is a high-tech root replacement made from titanium. The titanium root integrates into your jaw bone and then a single crown, bridge or removable denture is put into place.

The process takes between 3-6 months and though it takes time, patience and a relatively minor surgical procedure, the benefits are many, including:
A more natural and realistic looking smile
Improved quality of life
Simplicity- care for them just like your natural teeth
A proven and permanent solution
A lifetime of service with proper care
No food restrictions
Cost effective- over the long-term, implants can be less expensive than other, non-permanent, treatments
---
Implant options at dentistry
@

markethill
IMPLANTS WE OFFER
SINGLE DENTAL IMPLANT
This is ideal for replacing a single tooth or small bridge. The implant will look and feel very similar to the surrounding natural teeth.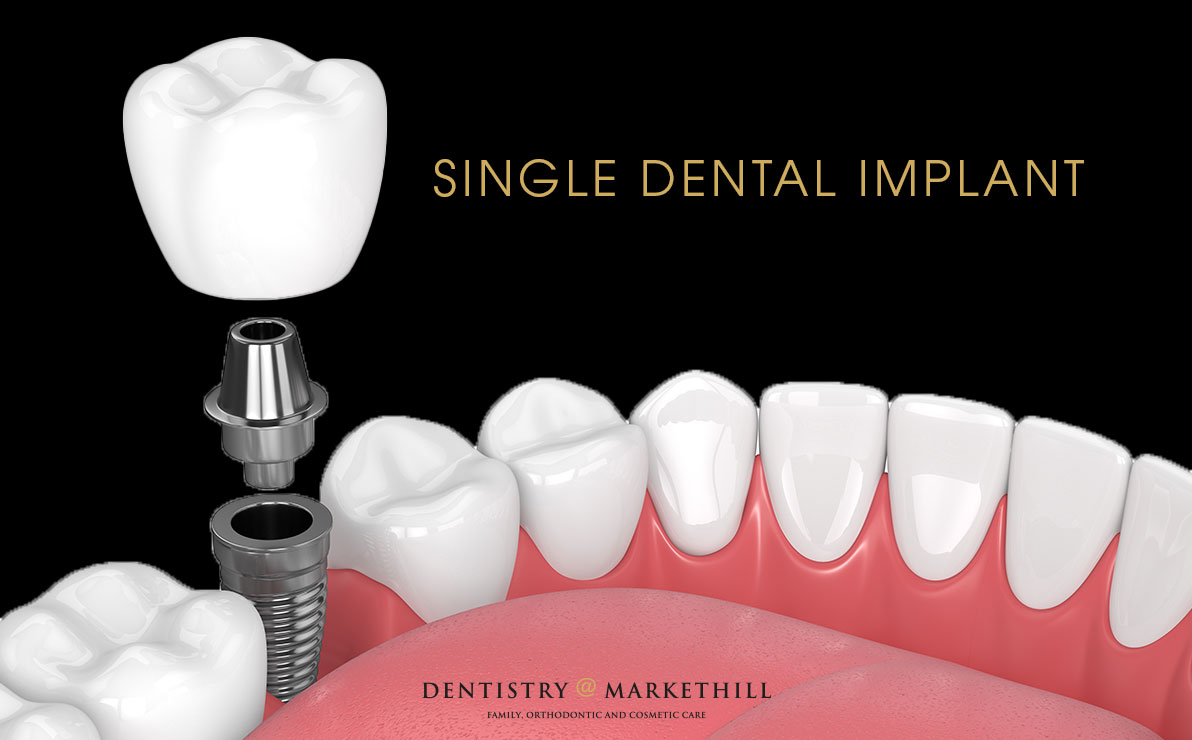 ---
Immediate Implant
In some cases, for example after a traumatic accident, we are able to extract a broken tooth and immediately place an implant in the affected area.
Implant RETAINED Denture
Dentures have a long history as being a cost-efficient solution to large scale tooth loss but over time they can become an annoying inconvenience.

Implant stabilised dentures work by strategically placing titanium roots in your jaw bone and attaching custom-made dentures to them-permanently- allowing you to eat the foods you love again and feel confident with your new improved smile.